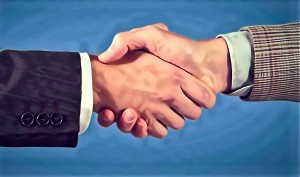 RESER 2015
Eigtveds Pakhus, Copenhagen. September 10-12, 2015.
Service development and innovation for prosperity and human well-being in the 21st century. 
The importance of knowledge intensive services for growth, economic development as well as human well-being is widely recognised. Also manual services continue to constitute an important aspect of modern societies, for example in the case of many public welfare systems services, tourism and certain facilities management services. Both manual and knowledge intensive services continuously develop and innovate to introduce new or improved service products, increase productivity and improve quality for customers as well as the public's well-being. Development and innovativeness of knowledge intensive and manual services are crucial for meeting society's present problems of employment, sustainability, work integration, ageing and climate change as well as wider economic challenges. The RESER2015 conference will therefore focus on development and innovation in the different service sectors and their impact on prosperity and human well-being considering the present public and market economic challenges.
Continue reading RESER 2015 – Innovative Services in the 21st Century →