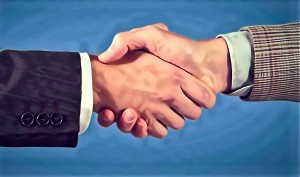 The GRO initiative has an important value, because it exemplifies how it is possible to draw on a variety of different actors in society such as university, public and business. In order to try to achieve a common goal of creating a strategy for growth and jobs in the future. In order to carry out such a strategy, there must exist a living and dynamic network, in which businesses and people help each other and themselves to develop and innovate their business.
How do you sustain an innovation process?
Crucial to the process of innovation is the collaboration and coordination between research and knowledge institutions, businesses and the public sector. A valuable resource could be temporary project teams with diverse capabilities who can develop innovative ideas and create new business opportunities. A challenge associated with temporary project teams is the loss of accumulated knowledge, and resource consuming administration. To help solve this shortcoming, permanent organizations could be established locally to minimize the knowledge loss, and make the administration as effective as possible.
Maintaining dialogue between local actors and knowledge institutions
Close dialogue is necessary to ensure that the innovation networks represent the actual needs of a business. Networks have a social life, which should be managed in order to avoid conflict and opportunism. This may require an external effort, by local actors or communal organizations. These local and communal efforts must receive assistance from knowledge institutions, regarding experience economy, innovation and group facilitation. Without this, the task could be too great. External facilitators that are attached to an organization can also play an important role in maintaining the innovation processes and ensuring results are achieved.
Bridging the gap between research and business
The experiences made through GRO show that one of the main barriers for innovation, is that an actual link between research and business is missing. Therefore, it is recommended that such structures which support this transfer of knowledge are created. Development and education of knowledge communicators and knowledge entrepreneurs can help to fulfill this need. This echoes recommendation of Henry Etzkowitz from Stanford University in 2012.
GRO can be seen as one of these structures which bridge the gap between research and business life. The aim is to draw on the experiences of businesses and researchers, in order to create a strategy for growth and job creation. This is a type of structure which can benefit the broader society and seeks to improve the economy, however it relies heavily on the network which can sustain the development of this strategy.
The GRO project has now been concluded, and the findings will be available in the form of five handbooks on the website http://regionalemadoplevelser.dk/resultater/