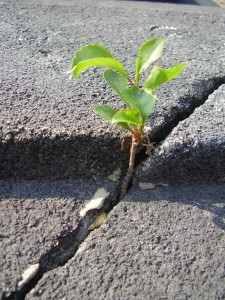 As described in the 'Vision' blogpost, researchers from Roskilde University suggest, that the strategy for regional Zealand's food sector, should focus on the specialized gastronomic experience sector. This strategy begins in the experience economy, where you cook less food yourself, order on the internet, buy finished meals and visit restaurants and cantinas. Initially this may stir some general thoughts concerning the quality of ready meals and restaurant foods, compared to what you may cook at home. There is however, according to this research, plenty of healthy and environmentally conscious foods currently being produced in animal friendly ways.
This relates to a demand for gastronomic experiences of local foods and gastro-tourism spreading through the region already. This demand and the available supply means, that regional Zealand would profit the most from the specialized gastronomic experience wave, and should utilize this opportunity as much as possible, in order to sustain growth and create employment opportunities and jobs. Many smaller businesses, networks and local initiatives are popping up within all stages of the supply chain, and there also exists a desire and an ambition to innovate and develop these. Including large estates such as Krenkerup, Knuthenlund and Kragerup, local networks such as Lammefjordens Grøntsagslaug and Præstø Madmarked and single businesses such as Luna Mælk, Friis-Holm chokolade, Bondegården and Årstiderne.
Food businesses are becoming more connected to local tourism development, through for example farm tourism and gastro-tourism as seen on Knuthenlund, Dragsholm slot and Gavnø slot. Businesses such as these have a large potential, because regional Zealand can capitalize on the rising demand for this kind of market in greater Copenhagen. Regional Zealand, is a possibility for anyone living in Copenhagen, because of the close proximity, and people will have access to a food experience market which is growing and will become one of the largest sectors in the future. New business types include Fruit and vegetable growing, Convenience food and Food from forests and countrysides. Fruit and vegetable growing can include traditional growing, farms who produce vegetables and fruit and entirely new types of businesses. Convenience food can include production of ready meals, delivery of raw goods and ready meals, staff cantinas and take away businesses. It is seen as important, that regional Zealand get as close to the finished food product as possible. In this way you will get as close to the value creation as possible, and thereby generate the most income. If this is not achieved, then all the business and job opportunities may be lost to greater Copenhagen.