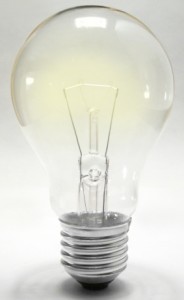 A new research paper by Ada Scupola looks at Company Innovation Culture, and how a method such as Enterprise Crowdsourcing can be valuable for improving an organizations innovation culture. Crowdsourcing draws on the collective intelligence of the crowd to collect new ideas for innovation purposes. Crowdsourcing has the potential to influence the innovation culture, and this potential is examined from a case-oriented perspective in this paper, the case is an engineering consulting firm in Denmark.
In this case, a crowdsourcing platform called "Idébørsen" ("Idea-exchange") was used to facilitate innovation ideas within the company. This crowdsourcing platform gave employees the possibility of raising their own voice and listening to their colleagues voices. The crowdsourcing platform provided an outlet for innovation ideas, that was previously not available due to the organizational hierarchy. It broke with traditional project-related innovation processes and was therefore able to explore new possibilities for innovation within this company.
How was this received in the company and what value can this have for an organization?
The value of the crowdsourcing method can be seen is a number of ways in this case. Crowdsourcing can be seen as simply being fun to get involved with, it can create a sense of community, it can provide access to valuable knowledge, it can provide access to direct feedback regarding ideas and comments and it can give an employee a sense of visibility in a company as well as a certain status. This case supports the notion that enterprise crowdsourcing, if implemented appropriately, can become a driver for change in the innovation culture, where participation in the innovation process becomes easier, more legal and more engaging.
Conclusively, this case-study provides evidence that crowdsourcing can be used to make small changes in an organizations innovation culture. Using enterprise crowdsourcing can effectively put innovation on the organizations agenda, and in doing so, creates roles for all employees as either idea generator, idea developer or idea commentator.
This paper has been submitted to the Scandinavian Conference on Information Systems (SCIS) 2014, in collaboration with Hanne Westh Nicolajsen from Aalborg University.
From August 10-13 the fifth SCIS conference will take place. Please see the Designing Human Technologies blog for the official 'call for papers'. http://dht.ruc.dk/blog/2013/11/26/scis-2014-call-for-papers/
Official Paper: The Impact of Enterprise Crowdsourcing on Company Innovation Culture: The case of an engineering consultancy
Abstract
In this article we investigate how enterprise crowdsourcing can be used to change the innovation culture in a consultancy company by conducting an empirical investigation in a large engineering consultancy. The analysis shows that enterprise crowdsourcing has created a new and different awareness of innovation, empowered the employees, supported collaboration across different organizational units to a new extent thus contributing to small changes in the innovation culture of the organization. Finally, the crowdsourcing initiative supports knowledge exchange and collaboration across the organization by creating an opportunity to discuss ideas both in Idébørsen as well as in face-to-face social networks, supporting transparency of the process.
For more information please contact Ada Scupola at ada@ruc.dk or leave a comment.