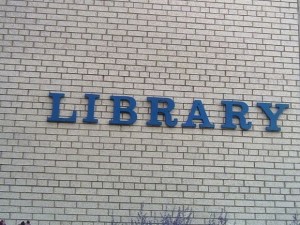 "If the blog has to be used to generate a modest, but useful number of ideas, then the blog has potential to engage users in the idea generation phase of service innovations. If the purpose is to generate a huge number of ideas or engage a huge number of users, then the answer is that probably blogs are not a good tool."
The above quote is one of the conclusions of an experiment, which was recently performed as a part of the ICE-project by associate professor Ada Scupola at Roskilde University Library (RUb). The experiment investigated the research question: "To what extent can social software such as blogs be used in academic libraries to involve users in the idea generation process of service innovations?"
The study showed that a blog used for the experiment were seen by RUb management to be a useful tool in order to communicate with the library users and to engage them in the idea generation in service innovation in the library. Hence the study supports, even though with caution, some more general (double-check with Ada?) results of a study conducted by American researchers Cornelia Droge et al. in 2010, which found that blogs can be useful in the field of new product development.
The actual new ideas and following innovative developments were not the only thing, the study found though:
Fast facts from the blog experiment at RUb
* 1.011 visits were made to the blog and 2572 pages were looked at during the three month period in which the experiment ran.
* On average, visitors stayed for 1 minute and 35 seconds at the blog.
* A total of 27 ideas for service innovations that were found useful were provided.
"In addition to the direct research results, the experiment showed that the blog had so-called spin off advantages such as increasing internal collaboration among the organization employees and giving the organization an image of a more open-to-critique-and-new-ideas kind of organization," explains Ada Scupola.
The experiment was set up for three months, and the ideas in it were considered important by the library management. There was relatively low activity on the blog, which was actually found to be an advantage to the librarians, since they could then manage the blog with relatively little resources.
To read more about using social media for service innovations and this specific experiment, an article published in International Journal of E-Business Research can be purchased here: Using Social Media for Service Innovations: Challenges and Pitfalls, or please contact Ada Scupola for more information at ada@ruc.dk.