One of the largest industrial focuses from the Danish government is a number of projects, that aims to create high-tech production of food that is of a consistent quality, environmentally consciously produced, and strengthens animal welfare.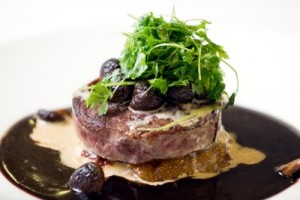 This focus is a contradiction to the hype about gourmet restaurants like the internationally known Michelin Star restaurant Noma in Copenhagen and the concept of New Nordic Food that points to local food in harmony with nature. Does the one-sided focus on high-tech industrial food production exclude other important possibilities of development in the food sector?
A lasting model of growth can gain new growth through a combination of food and tourism. The international demand of all kinds of gastronomical experiences and adventures is rising along with the rise of the middle class in all countries. Tourists travel more and more with the possibilities of gastronomical adventures as part of their compass. The adventures can be visits of restaurants, but also markets, farm shops, to experience the range of food in grocery stores and so on
If a country has a developed culture of food, this can attract tourists beside create export of highly processed – and thereby expensive – foods. This has been seen in France, Italy and Spain for many years.
It is claimed that the industry and agriculture do not create gastronomically interesting foods – but only healthy and cost competitive standard products of consistent quality. Gastronomical quality concerns diversity, taste, identification of local characteristics, i.e. non-industrialized foods.
Two camps in the debate
Two camps in the debate have developed in Danish food production and gastronomy. Which camp should be the focus of future growth creation?
The established food industry and agricultural sector currently gives the largest revenue and export, but it is not these who can create gastronomical experiences and adventures, and thereby attract tourists to Denmark. Nor is it those who will create an increase in population in Denmark's peripheral regions.
In a research- and development project about food and foodstuffs as the basis of growth in Region Zealand (the so-called GRO-project), we have made some future scenarios for the year 2025 that are built on current knowledge about gastronomical developments and consumer tendencies.
High-tech industrial food production and eventful and sophisticated gastronomical supplies are not contradictions. They supplement each other and can together promote tourism in Denmark.
The globally growing middle class will want both affordable foods of high standard and gastronomical delicacies. The first mentioned are for the daily meals that people have to get through fast and efficient. The second are for times when one takes the time to shop in special stores and markets and cook gastronomical advanced foods or visit a restaurant. This gastronomical interest is also seen in people's behavioral patterns in holidays, where places with gastronomical experiences in restaurants and in shops are favored. Recognition of foods from places that have been visited will be appreciated.
Mutual happiness
As described above, tourism in Denmark can profit from the big Danish food industries' status in the world market if these industries along with the marketing of standard foods also market the varied gastronomical Danish foodstuffs and experiences of taste (e.g. in the Danish restaurants).
The possibility of creating growth does however demand that the three sectors; industrialized foods, sophisticated gastronomical foods and gastronomical tourism collaborate. Combined concepts will have to take their point of departure in what suits the life style of the international middle class. The point is to focus on gastronomical experiences and adventures to the consumers as well as on efficient systems of production in the agricultural sector and the foods industry.
The above text is a translation of a text by leader of the research area Innovation in Service and Experience, Jon Sundbo, that was brought in the Danish newspaper Børsen in October. To see the Danish article in Børsen online, click here: Mad og turisme giver fremgang sammen