Researchers from the research group Innovation in Service and Experience have collaborated with a hotel in the centre of Copenhagen to innovate its services. An experiment was carried out in the hotel in which employees were given new tools and applied new practices in their communication with hotel guests.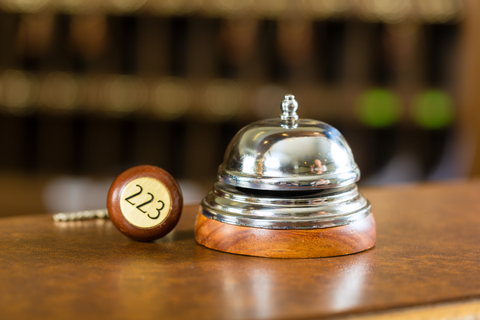 The aim of the experiment was to facilitate communication and flexibility in an otherwise traditional and rigid hotel reception service, and to integrate the traditional hotel service with the visitors' tourism experience.

In the experiment, employees were for example asked not to allocate rooms to guests before their arrival, but to talk to them about their preferences when arriving at the hotel. Furthermore the employees should ask guests about the reason for their stay in Copenhagen, and in general communicate more with the guests so that they could develop knowledge about their needs and desires, and use this knowledge to give them a more personal service that is better integrated with their overall tourism experience.
Happier guests
The results of the experiment indicate that guests are more satisfied when receiving the more personal, interactive and flexible service and that they get better tourism experiences. Also the employees are now more proud and satisfied with their job. Finally, the hotel now develops new knowledge about its guests, which can be used to innovate the hotel services further in the future.
The experiment and its findings have been described in an article in The Danish Hotel and Restaurant Association's magazine 'Visitor'.
For more information, please contact Flemming Sørensen at flemmiso@ruc.dk